Quality and affordable medical services
OPENING HOURS:
Monday to Friday: 08:00 - 20:00
Saturday and Sunday: Closed
Dr. Manuela Văetiși
Medical Center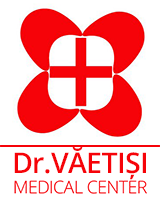 A real-time service
provided and powered by:

Online
Appointment Booking
We give you the possibility to book your appointment with our specialists using an online booking system. Choose which of the medical services you need, select the doctor, then pick a date & hour and, finally, submit your booking data. That's all you have to do, before you'll visit us.
In case you preffer to make your appointment by phone
use de number bellow
Call Center: (+40)-356-464 077